It's a strange feeling when you discover something extraordinary about your family.
I can remember my grandfather Alexander telling me about travelling to South Africa as a young boy with his younger brother and parents.

His father George was a successful accountant taking advantage of British colonial rule in Africa.

He made a small fortune working in the gold and platinum mining industry during the gold rush of the early 20th century.

The family returned to England when Alexander was still a young school boy.

By this time his siblings comprised two brothers and two sisters.
A few weeks ago I was casually surfing the internet and looked up my grandparents' home in Middlesex, wondering if there were any old photos of the house that I remembered from my childhood.

I stumbled across an article that mentioned the BBC programme Who Do You Think You Are?

The celebrity featured was a young black TV presenter by the name of Reggie Yates (I'd never heard of him but apparently he is quite well known).

Surely this was a mistake, how could he be part of my family?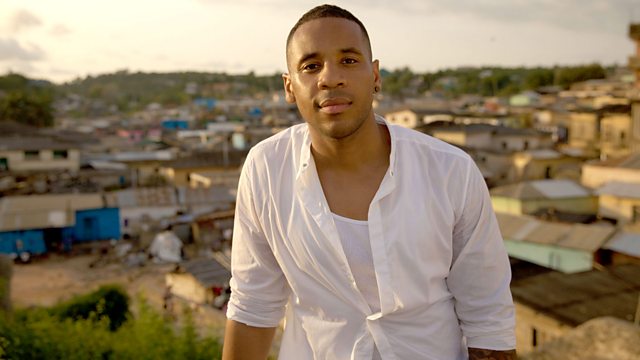 Reggie Yates
I managed to find a re-run of the BBC programme and was absolutely gobsmacked by what was revealed to me.

George's work in Cape Town and Ghana and the developing gold mining industry looks like it kept him from the UK for large periods of time.
His wife, Ethel, (my great grandmother) remained in England with their children. During one of his expeditions he took a "local wife" and they had a son, Harry, together.

Great grandfather fell ill, returned to England and died at the relatively young age of 44 years. Harry was just two years old. As far as I am aware the English family were unaware of Harry's existence and I don't think my grandfather ever knew he had a half brother.
Great Grandfather's other 'wife'
My great grandmother was left a very small legacy.

I was always told that great grandfather George gambled away his fortune on his voyage home.

I now suspect his fortune was invested in his Ghanaian family.
Harry grew up in Ghana and married a local lady.

Together they had 11 children.

Reggie is his grandson, which makes him my half cousin once removed.

Well I never did!
Harry with his large family in Sekondi, Ghana